A clutter free life doesn't mean sharing a one bedroom apartment or keeping sterile counters that never have a crumb (though either of these would be fine!).  Clutter free living means enjoying a home with stuff that is chosen with intention… not filled with emotionally charged stuff we don't need.
The Clutter Free Family Mission is to live life collecting moments, not things.
The Five Daily Practices of a Clutter Free Family show what this means on a daily basis.  (Download the printable PDF by clicking here.)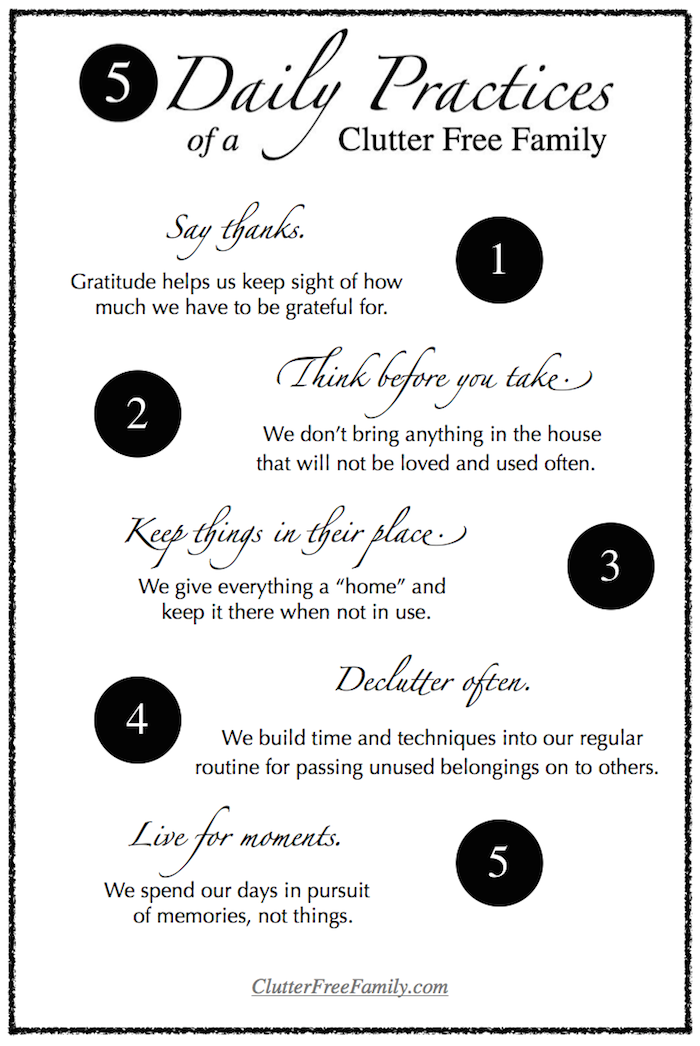 All the articles on this blog are meant to help you create a clutter free life.  We share passion, practical tips, and inspiration to question your habits so you can find the freedom you want.  The Clutter Free Family Ecourse has been designed to get you started!
To stay updated on new CFF posts and other awesome clutter free goodness from around the web, sign up for the newsletter and follow us on Facebook.